Dog Without A Snout Finally Finds A Loving Family Who Wants To Make Up For All He's Lost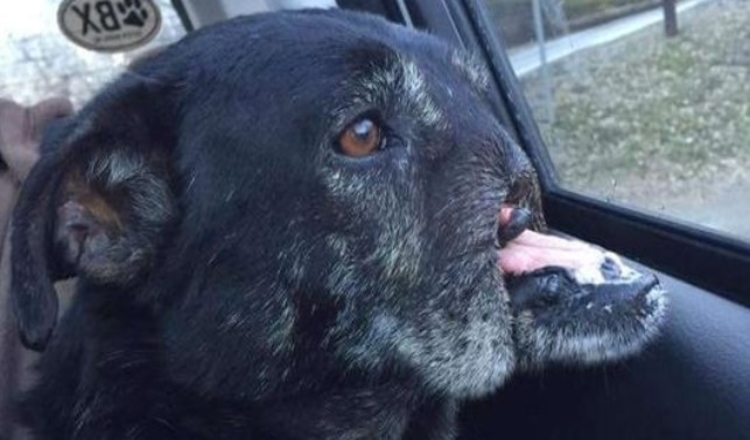 "Please share and pass this story onto a friend or family member above!"
Oftentimes, Special Needs Animal Rescue and Rehabilitation (SNARR), an animal rescue in Egypt, rescues dogs in desperate situations and Anubis was no exception.
The dog is missing half his snout because of animal cruelty.
But now, he is getting a new beginning in a loving foster home in the United States.
Warning: some photos of Anubis may be disturbing for some readers.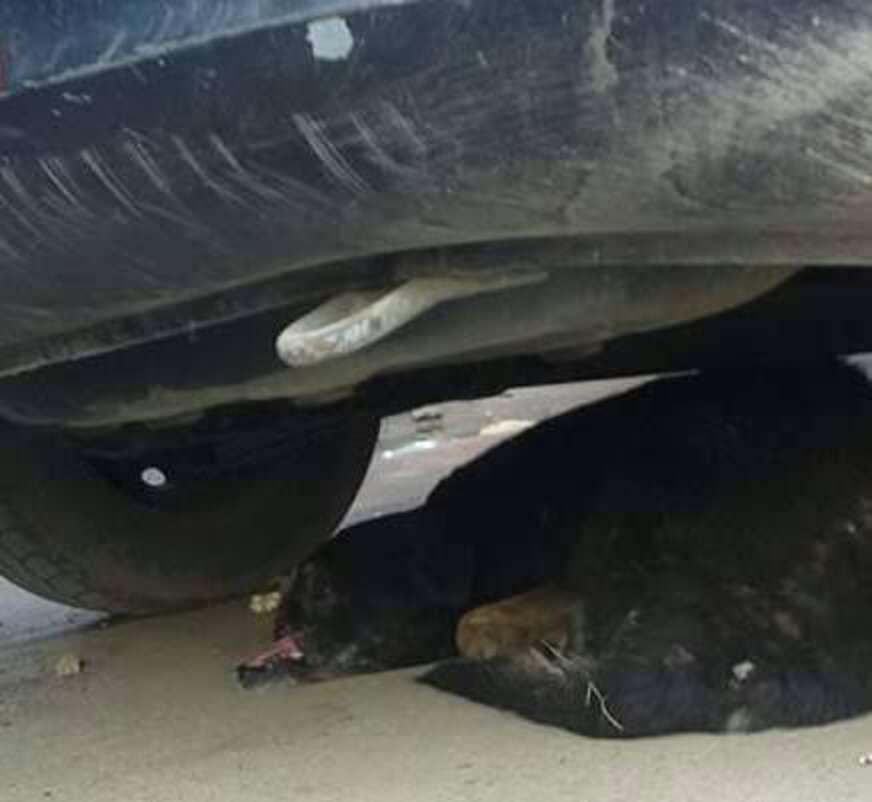 "From what we was told he was a street dog for 8 years and someone tried to break into a place where he was on the property and they cut his muzzle off," SNARR explained on Facebook.
Anubis somehow managed to survive over the years.
"He has learned how to eat on his own …I guess being a street dog he had to figure out his own way to survive," the group wrote.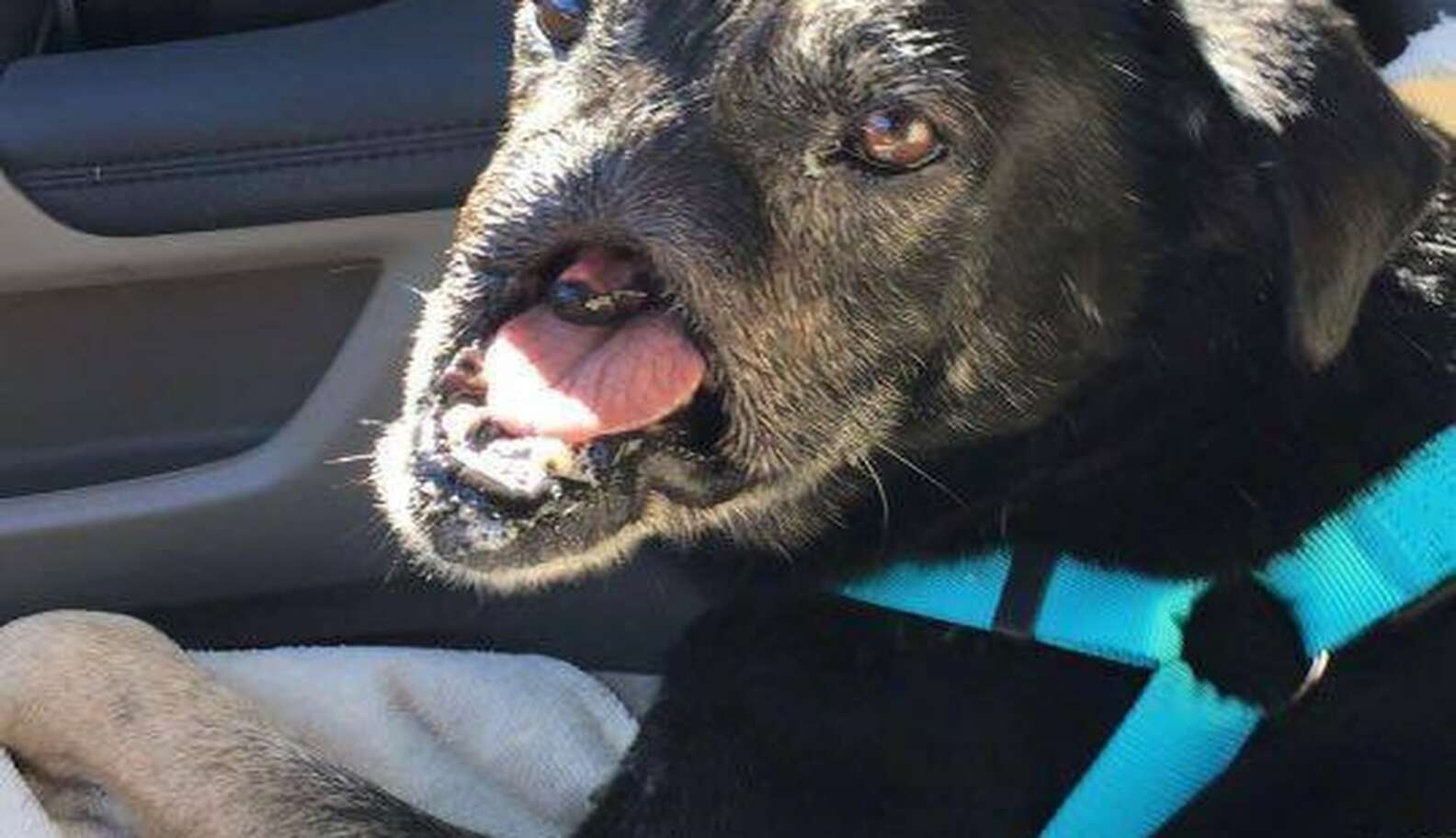 For those wondering, he eats by tilting his head upside down. Vicky Patton Clem said, "He makes a mess, tips his head and manages just fine – soft food and small pieces of treats."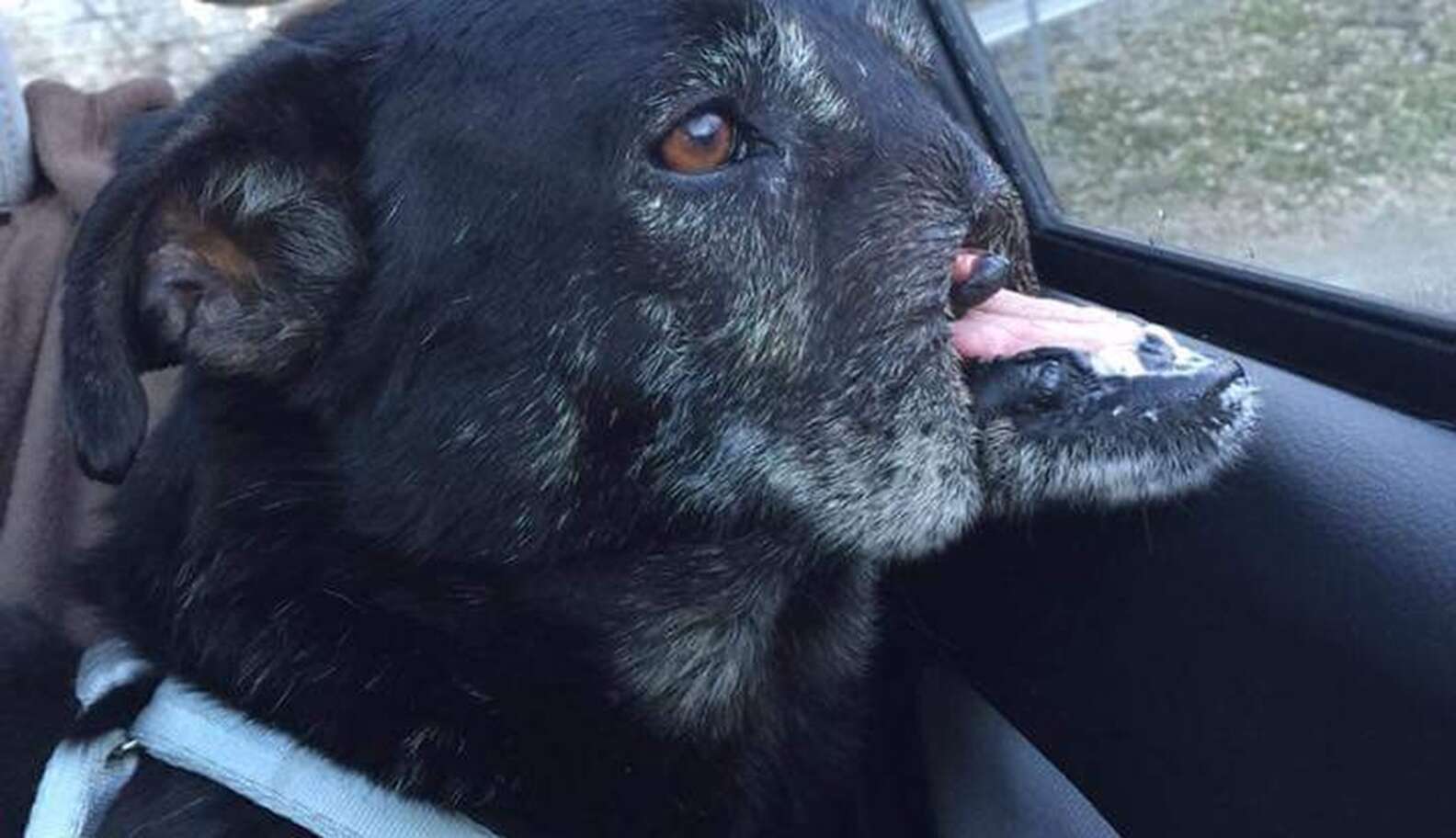 Once a foster home was secured for Anubis in Texas a flight was arranged to fly him from Egypt to his new home.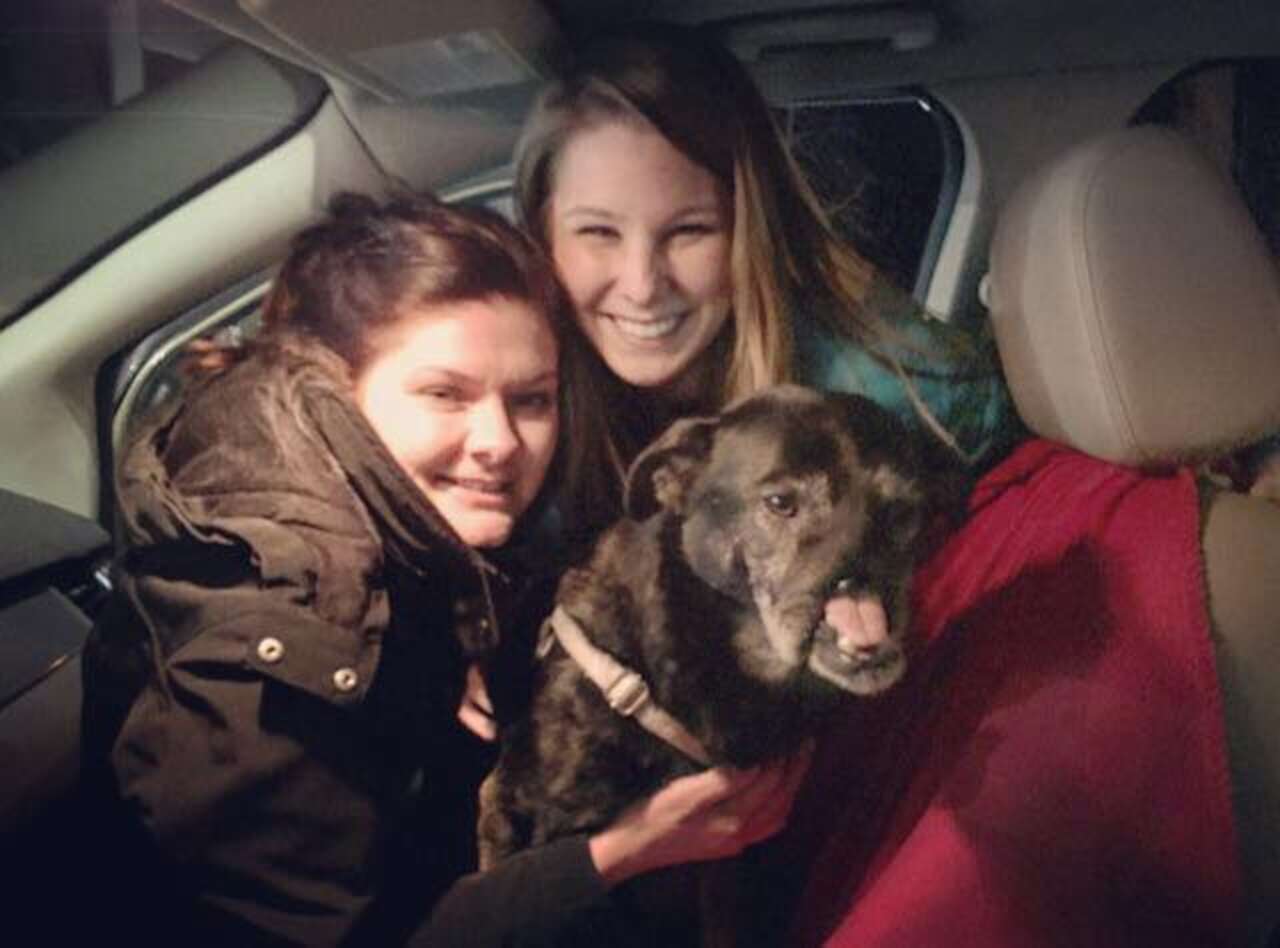 It took a slew of volunteers to drive him from JFK airport in New York City, then to Maryland for a week-long pit stop and from there through Tennessee to Texas. Now with his foster family, Anubis is settling in nicely.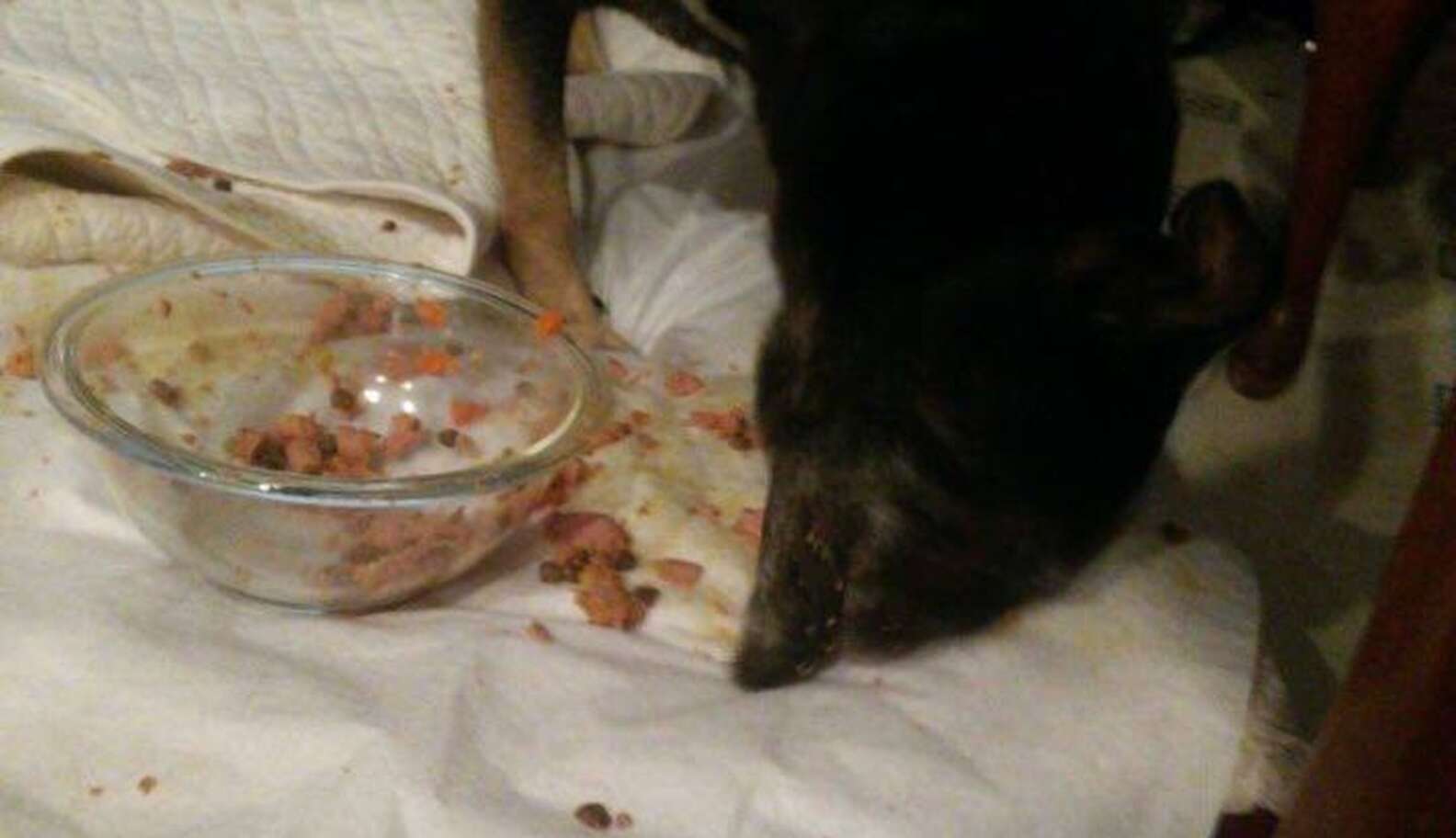 Despite his graphic injury, SNARR says Anubis is "the sweetest most loving guy he can be and can do anything any other dog can."
Several months have passed, and although Anubis' foster family wished to adopt him, he did not get along super well with their larger dogs. But after a few months of looking, SNARR has found Anubis a forever home!
Kelly Hutson, who owns and operates 6th Day Pet Services, has adopted Anubis. He's just arrived at her home, but she says she's already in love with the sweet dog.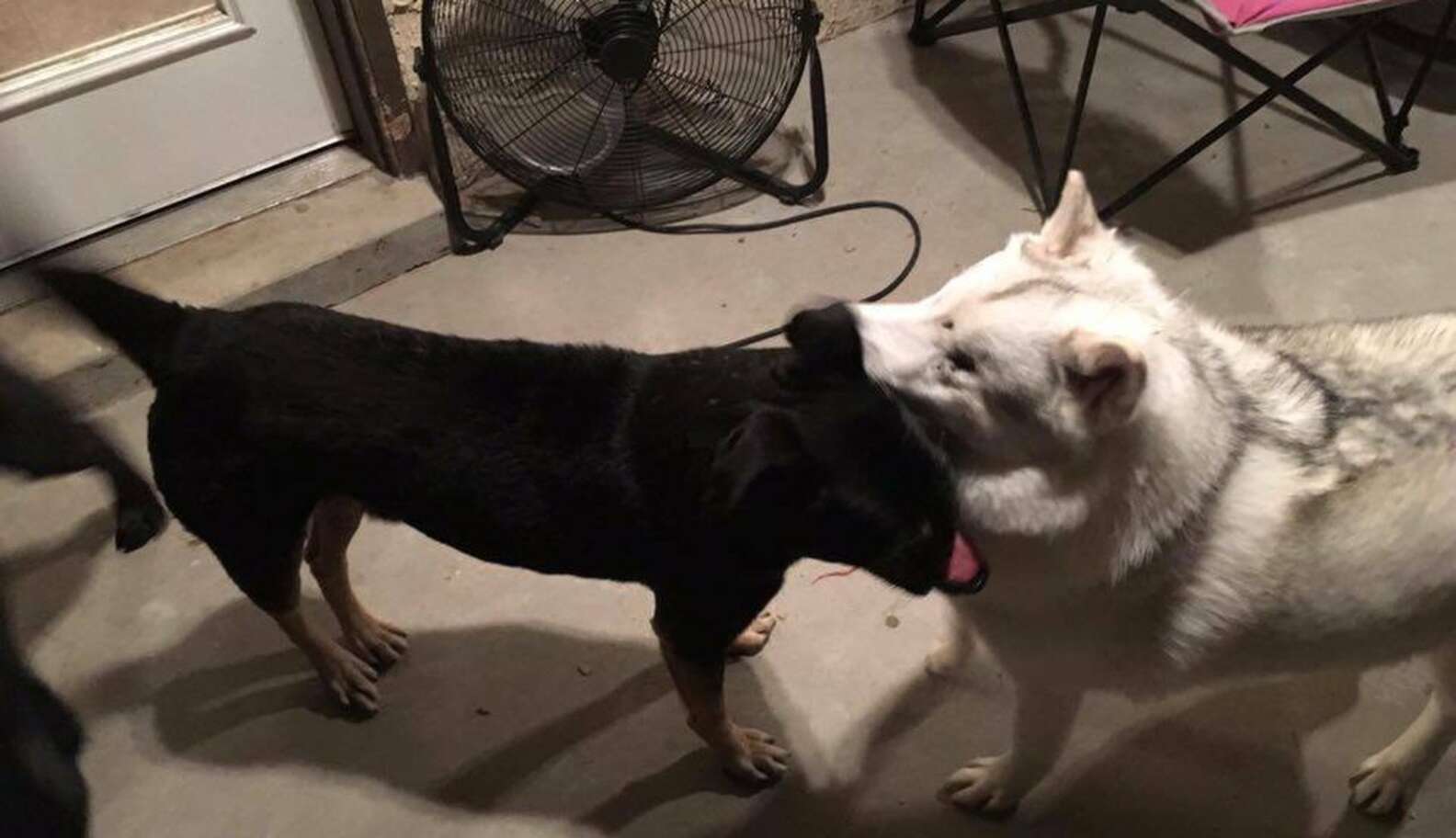 A year later? Anubis has settled in nicely and is loving his new life and new family.
Share Anubis' story with your friends and family.